Faculty/Staff Holiday Fund 2022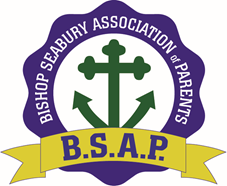 BISHOP SEABURY ASSOCIATION of PARENTS
BSAP HOLIDAY FACULTY/STAFF FUND
Hello Seabury families and I hope that you are getting ready for the Holiday Season that is quickly approaching!
This is such a special time of the year and 'tis the season to show our dedicated faculty and staff how grateful we are for all that they do every day for our students.
BSAP would like to recognize them by asking for your contributions to the Faculty/Staff Holiday Fund. It's our way of showing them how valuable they are to the success of our students and our wonderful school!
All donations are divided equally, and any donation amount is appreciated (and is tax-deductible!). Donating will save you the time that might otherwise be spent baking or shopping! We will be collecting donations until Friday, December 9th through this link. If you prefer to donate with a check, please make it out to Seabury. Of course, cash is also welcome. Please give your cash/check to Betsy in an envelope marked with "Faculty/Staff Holiday Fund" and your name.
Thank you in advance for your support of our school's amazing faculty and staff!
Julie Smith, President
Bishop Seabury Association of Parents
Welcome!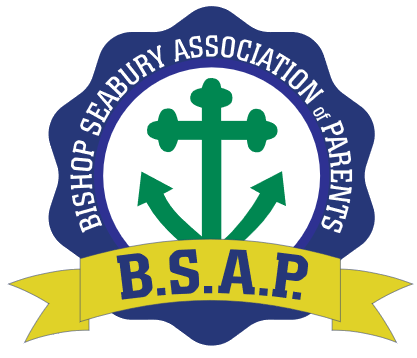 The Bishop Seabury Association of Parents (BSAP) supports school life at Bishop Seabury Academy by fostering strong relationships among the school, parents, teachers, and staff.
All parents, guardians or adults standing in loco parentis with students currently enrolled at Seabury are members of BSAP. All parents are encouraged to be fully invested in the academic education of their student.
The Bishop Seabury Association of Parents' Organization (BSAP) accomplishes this goal by:
Enhancing and encouraging the educational, experiential, and social environment of Bishop Seabury Academy.
Build community within the school, enhance the relationship among the school, parents, and Lawrence community; and encourage the community's investment of time, energy, and money into BSA.
Assist parents in expanding knowledge needed to raise, protect, and prepare students as they continue to realize their full potential.
We strive to compliment the school curriculum with additional opportunities for parents, teachers, and students to learn, socialize, communicate, grow and a promote an inclusive environment for all of the BSA community members.
Donate
A financial donation assists in supporting BSAP-sponsored events and projects.
You may designate your donation for a specific event or project in the Comment section of the form.
You will receive an email confirming your donation.
Thank you for your donation!
Grocery Cards
Each month BSAP offers our community the opportunity to purchase gift cards from local grocery stores. The grocery card program is the PRIMARY funding source for BSAP. The cards are sold at face value and BSAP receives a discount on their purchase. We receive 5% of the card value from HyVee, Checkers & The Merc, 5% from Natural Grocers & Sprouts, and 2.5% from Walmart.
Place your

grocery card order ONLINE

by the 15th of the month for pick-up (at Seabury) by the 1st of the following month. Orders placed after the 15th will be available the next month.

An email confirmation will be sent out when the grocery cards are ready for pickup, usually around the 1st of the month.

PAYMENTS OPTIONS:

1. Send payment through your online checking account before you pick up your order at Seabury.

2. Pay with check, made out to BSAP, when the order is picked up.
Thank you for your Grocery Card purchase!