M3JP Outdoor Learning Environment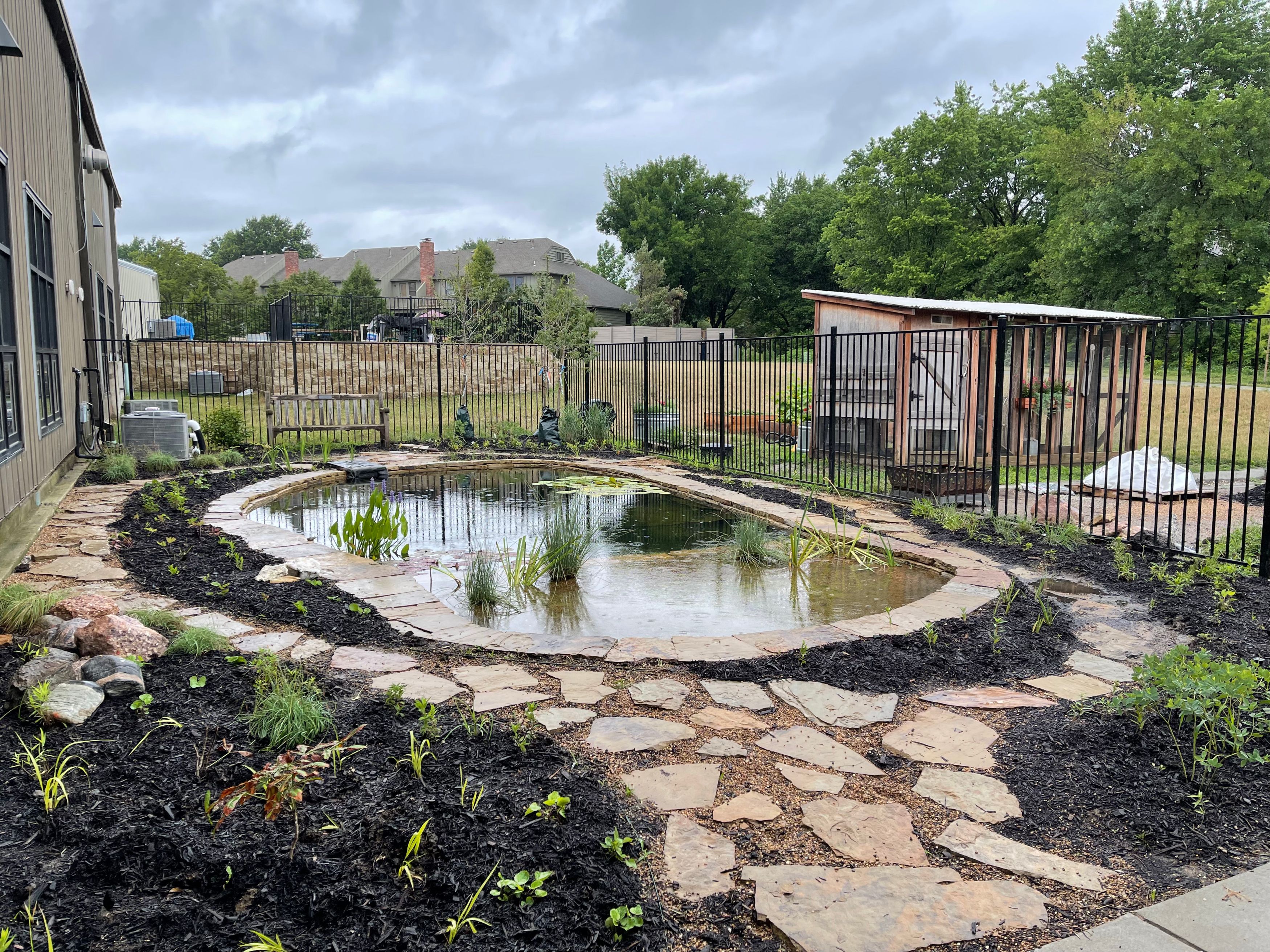 Background
In 2019, Bishop Seabury Academy received a grant from the Elizabeth Schultz Environmental Fund through the Douglas County Community Foundation to reconstruct an in-ground pond and natural area that was taken out during the construction of the school's expansion project.
The grant, together with private donations and support from the Jedel Family Foundation, provided the funds to create the protected outdoor learning habitat and aquatic laboratory that connects the community to nature and to each other. The habitat, will be utilized by our Wilderness Biology and World History students and will serve as an outdoor classroom, a social space, or a place for quiet reflection. It is named the M3JP Outdoor Learning Environment, in gratitude for donors Mary Dillon, Jon Hafker and Jake, Justin and Pete Esau.
The pond is equipped with terraces that will create life zones at various depths. It is stocked with plants, fish and invertebrates to balance the ecosystem organically, without chemicals. Filtration has been executed by creating a pebble and waterfall bio filter and an accompanying rain catchment and water-treatment basin. There are shallow areas to cultivate aquatic plants such as blue rush, yellow flag iris and water forget-me-nots. There are deeper areas for planting water lilies and installing underwater structures to provide habitats for smaller fish and invertebrates. The area immediately surrounding the pond has been planted with native woody and herbaceous plant species specifically chosen to enhance lessons in botany, such as the seed collection project, and to attract migratory organisms such as Monarch butterflies and waterfowl.
In Spring 2021, Reed Dillon, trustee, designed a landscape plan for the pond utilizing native Kansas plants. In Summer 2021, Sam Jackson, a junior at Bishop Seabury, led a team of scouts with Boy Scouts of America in planting and establishing the plants for his Eagle Scout project. All activities happened under the advisement of Reed Dillon, trustee, and the direction of Eric Neuteboom, Bishop Seabury Facility Director.
To learn more about the plantings, please click
HERE
to download the description list.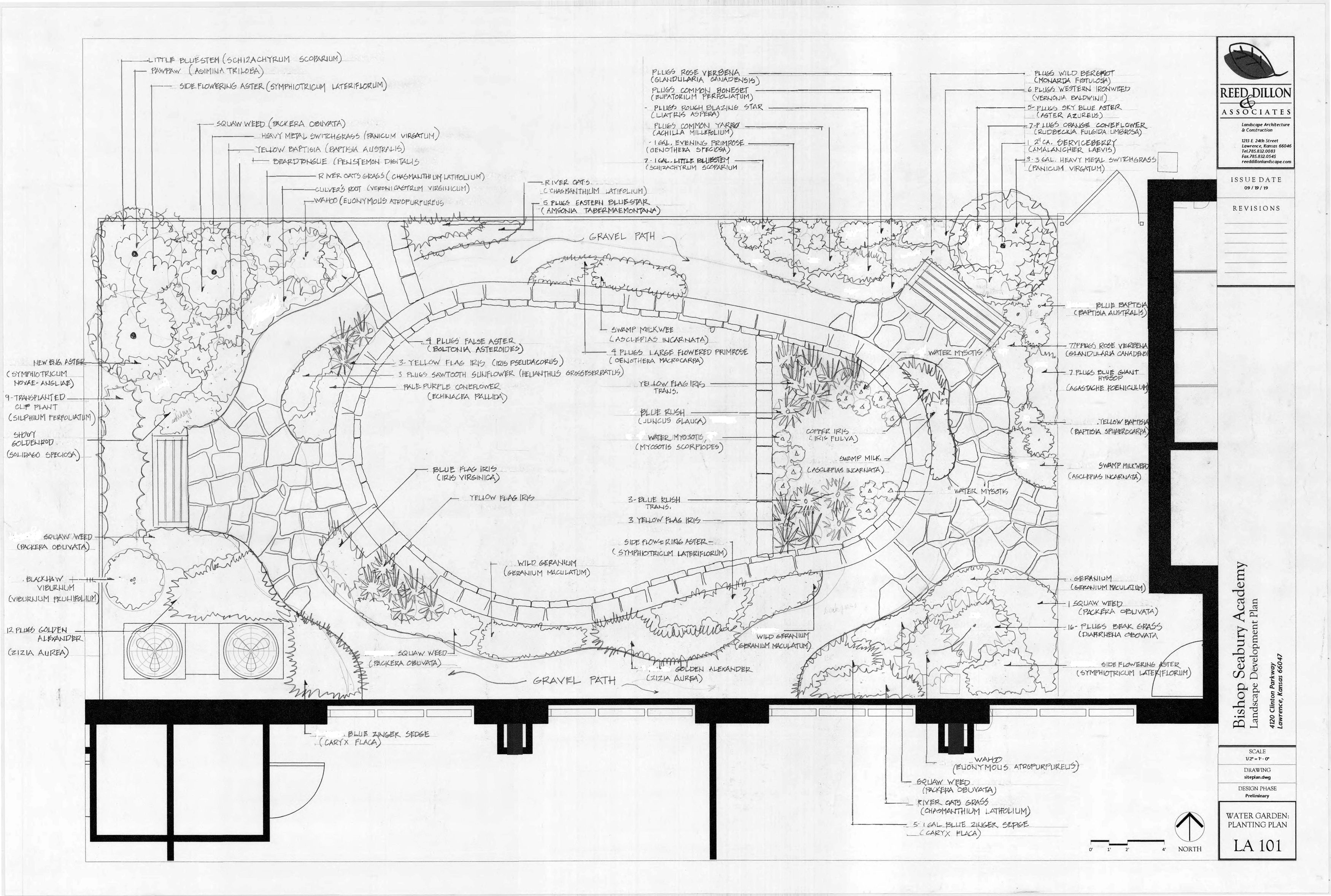 Featured Student Work
founded by graduates Lyle Griggs and Evan McHenry, Class of 2021